Luxury Cut Crystal - Color - Crystal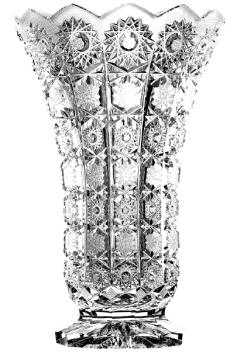 Luxury cut crystal products are of course exclusively handmade (as are all products in our cut crystal category), but also with great attention to detail and quality of cut, which is brought to the maximum that the human hand can create. At first glance, even a layman cannot miss the greater depth of cut, the fineness and brilliance of the crystal, compared to a regular cut glass product.
The products in this category are selected according to strict criteria, and thus not according to their high price from the manufacturers, but especially for their at first sight visible higher quality of cut, which must meet the strictest requirements for craftsmanship in cutting, polishing, raw material, etc. This exclusive cut crystal of impeccable beauty and extraordinary brilliance is produced in very limited editions and a large number were even produced in only one piece, making it impossible to purchase a second piece in the world. Our aim is to offer the discerning customer a valuable product of exquisite quality.